Profitable Small Scale Manufacturing Business Ideas in India
The object of writing this article is to create a small awareness about the various opportunities that lie before us.
Many new entrepreneurs are seriously looking for a business opportunity but they are not having enough idea to begin.
Starting many small scale industries not only help to grow a country's economy but it also increases the number of employees.
There are many advantages to starting these kinds of home based businesses.
Increased chances of employment.
The individual or the owner may become financially strong.
Proper tax payments by these entrepreneurs help to build a strong nation.
The surrounding society will get a chance to grow.
1.) Paper Manufacturing:
Papers are widely used in all places such as Schools, Colleges, Small Companies, and Industries. Hence planning to start a small home-based paper making business is a very good startup business idea.
Since papers are used everywhere, there is always a high demand for this business. All you need is to find a place to install your papermaking machines to manufacture paper.
Most widely used sizes are A2, A3, A4 and if you started to manufacture papers in these sizes, then you will get a chance of good volume of businesses.
This business requires a small capital investment such as a maximum of Rs. 2 Lakhs for the purchase of paper-making machines and raw materials.
2.) Coconut Hair Oil Production:
It is a very low-cost small scale manufacturing business ideas and this business can be easily started from home. There is a good market potential for hair oil because of growing awareness about naturally prepared oils among the people.
You can easily start this business from home if you have a small vacant land of 1 cent or less. You can sell 1Kg of hair oil for a maximum price of Rs. 250 INR in your local market.
Dried coconut is the essential raw material for manufacturing hair oil which you can easily get from the farmers in your area.
Prepare a lease agreement and hire a coconut tree farmland for the surplus availability of coconut.
Very low capital start-up business with approximate investment around Rs. 50,000 to Rs. 1Lac.
3.) Envelope, folder files manufacture:
This is similar to paper-making as, like paper, envelope covers and folder files are also required by most of the establishments such as Schools, Colleges, Companies, and Industries.
They are used to file their documents and this leads to high demand for envelope covers, postcards and folder files etc.
There is growing employment opportunities when you start this business from home either hand-made (or) by using machines.
You can start with a minimum investment of Rs. 1.5 lakhs to purchase the paper folding pressing machine and other raw materials.
Sell these envelopes, folder files to your local supermarkets, departmental stores and other retailers and it's possible to generate decent revenue.
4.) Soaps and Detergent Manufacturing: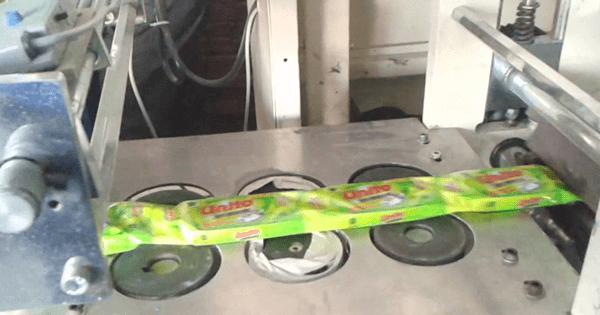 You know that Soaps and Detergent Powders are one of the highly moving FMCG products for every household in your area. So, it is a good idea to consider starting an own soap manufacturing business based at home.
Before starting this, get some training by yourself to learn how to manufacture soap and detergent. There are lots of DIY YouTube videos available on the Internet to learn soap making.
Learn the process and prepare for your own needs. Slowly increase the volume of your daily production and start selling in your local market.
You can either put a stall in your home for the marketing (or) appoint some field executives for selling your product at consumer doorstep.
These small scale manufacturing business ideas will surely win because of the growing trend in this arena.
On the investment part, you can easily start with just Rs. 50,000 which includes purchasing of raw materials, hand gloves, weighing scale, plastic bags etc.
5.) Manufacture Handmade Biscuits:
If you are an expert in making biscuits, cookies then there is a good business available where you can make a handsome second income every month.
Most of the people in India are showing interest to buy country made biscuits even though there are many foreign made biscuits available in the departmental stores.
So, there is a very good chance of reaching a large market if your biscuits taste better and healthier. A small marketing effort will get you a huge volume of business.
The essential raw materials are Wheat flour, grinder, mixer and an electric oven for biscuit making process and investment is very much lesser than Rs. 30,000.